GR2
is having a
benefit show
tomorrow (Saturday!) and I have some little pieces in it. The theme of the show is robots. This was difficult for me: there are a lot of things I'm not good at drawing (folds, muscles, dogs) but drawing robots I'm actually kind of phobic about. I thought this might be a chance to work through my phobia by proving to myself that I really can draw robots.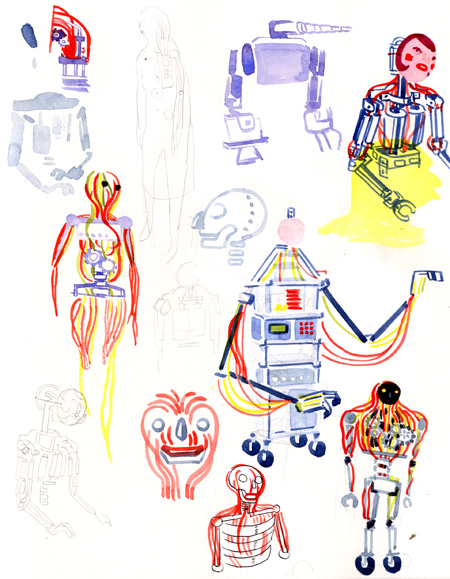 But guess what! I actually really, really can't.
Finally, I gave up and drew people with tubes and wires sort of coming out of their necks. Whew! Crises averted!
You should check out the show if you can; I sure do like GR2.