The latest, and last, issue of MOME just came out this week, issue 22. What a run it was - it's an anthology which I'm very proud to have been a small part of. This issue is particularly good. I tried listing all my favorite artists in it but the list got way too long. You guys know who you are. Thanks X1000 to Eric Reynolds; it was so fun.
It being the last issue made me finally get it together enough to finish something - the first proper comic I've finished in years (!). My story, Nita Goes Home, is 14 pages and in full color; you can see four preview pages
here.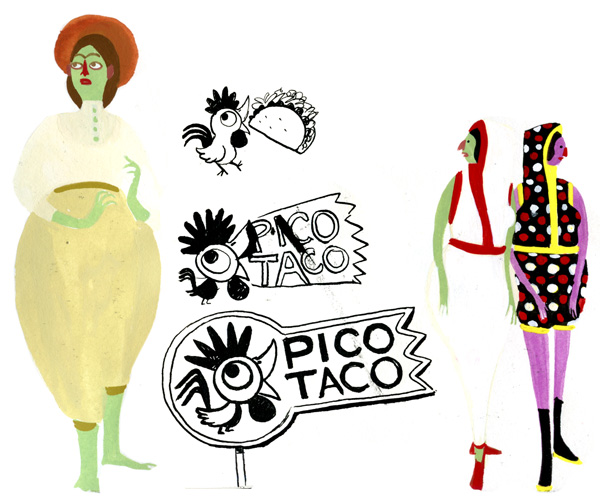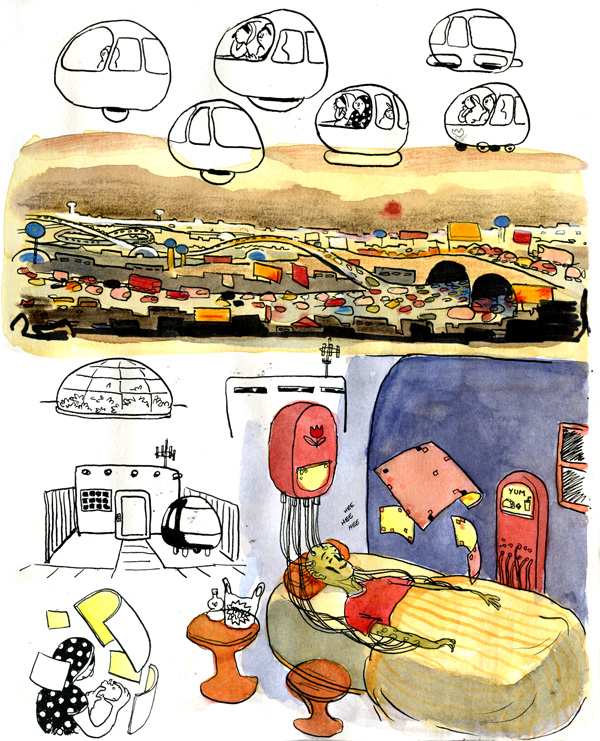 Here are some sketches - I spent an inordinate amount of time designing the logo for a only briefly mentioned taco stand, you'll notice. This story was intended to be kind of satirical (the main character Nita is basically a sillier version of me) but absolutely no one who's read it thinks it's funny, at all. Read it to find out just how not funny it is!